HamorHollow.com — Hamor Hollow Hedgehogs
Conveniently located in scenic Southern New Hampshire right on the Massachusetts border, Hamor Hollow Hedgehogs has been USDA-licensed and enthusiastically serving New England since 2004!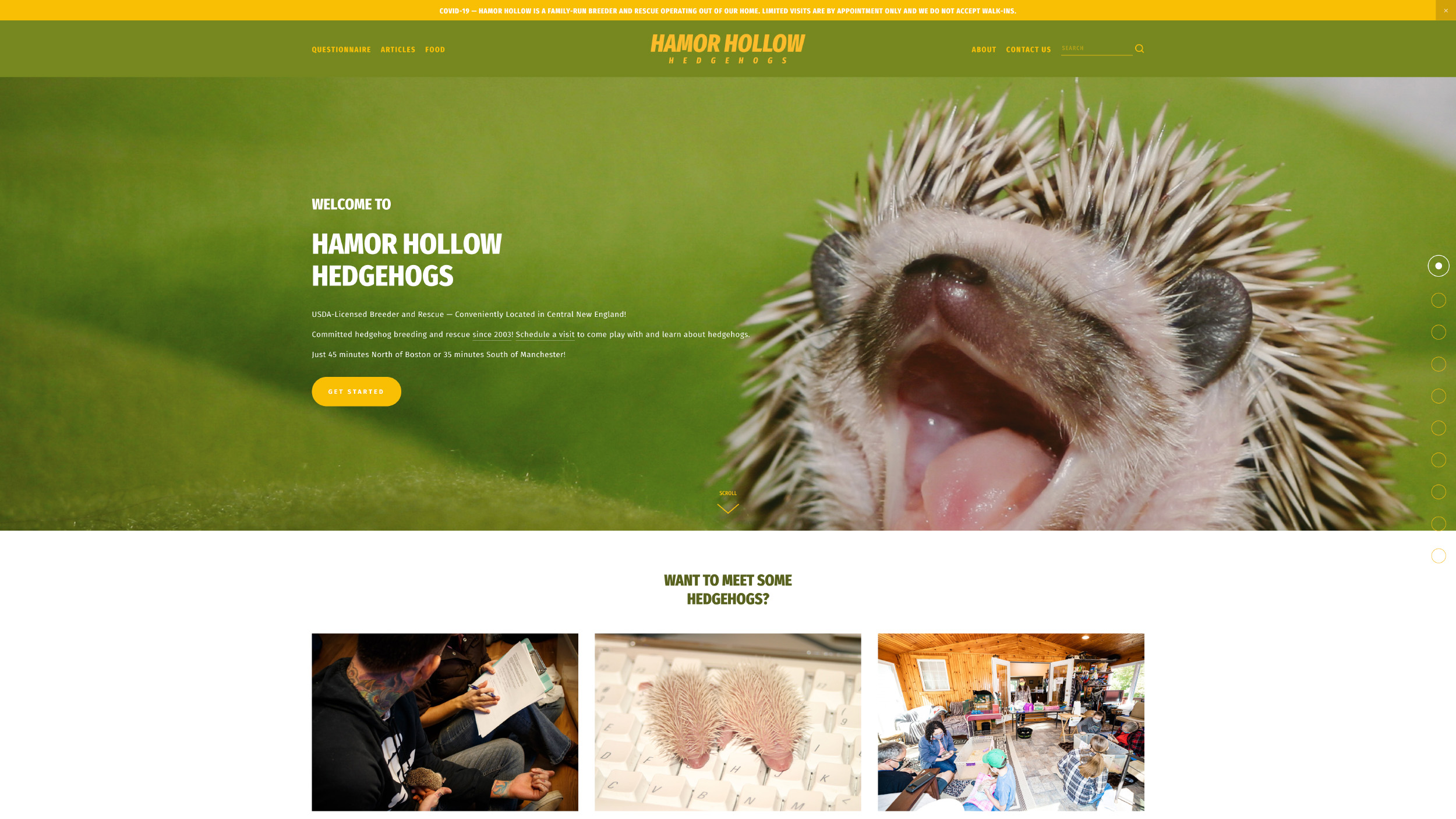 Have you been searching for the perfect hedgie? Visit a Hamor Hollow Hedgehogs Open House central to Maine, Vermont, New Hampshire, Massachusetts, Connecticut and Rhode Island, and let the perfect hedgie choose you!